Attendees
Antonio Albeshelani
CTO
PSL
Ghida Majzoub
Journalist and Host. PR & Recruiter
EB21 +Digital
Jamal Fattouh
Digital Transformation Architect
ABB
Mihaelaa Givulescuu
Executive Vice President of Digital Strategy and Technology
Canadian Cancer Society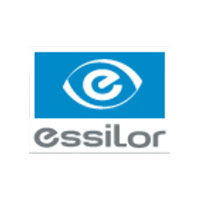 Petru Craciunas
VP IT Infrastructure & Security
Essilor
Tauseef Khan
Manager, Data and Analytics
Air Canada
Tiyam Robati
Chief Enterprise Architect
National Bank of Canada
For more information, contact marketing@cdmmedia.com or call +1 312.374.0805.
Here's what our past attendees had to say:
Good assortment of topics, good dialogue and overall a great experience.
Senior Director of Technology, Park 'N Fly, Inc.
I found the event to be very interactive and informative. The format was excellent!
Vice President IT Infrastructure, SP Plus Corporation
I loved the summit's format. The agenda topics were short which focused the presentations to the most important points. It kept the day interesting! We also made two new business partnerships while there.
Vice President IT Infrastructure & Operations, Essendant
The sessions were fantastic. They were well-attended and the content and speakers were well-chosen. The topics were also applicable to the current issues in the industry.
CEO, President & Co-Founder, Simply Mac
A very well organized and run event. Keep up the good work!
Business Intelligence and Data Warehousing
Warning!
Future Watchers is not afiliated with CDM Media. The link on their website to ours does not indicate any relationship, and appears to be intended to deceive.